Who We Are
Abigail Ministry International (AMI) is an international faith-based nonprofit organization. It was born out of a need to recall and reposition women in their rightful position by evoking the Abigail character; "Abigail, a woman of good understanding, and of a beautiful countenance" according to the biblical book of 1Samuel 25. She responded to a double crisis in which she saved both her household from the trouble that was about to occur from David's army as well as feeding a hungry and angry army.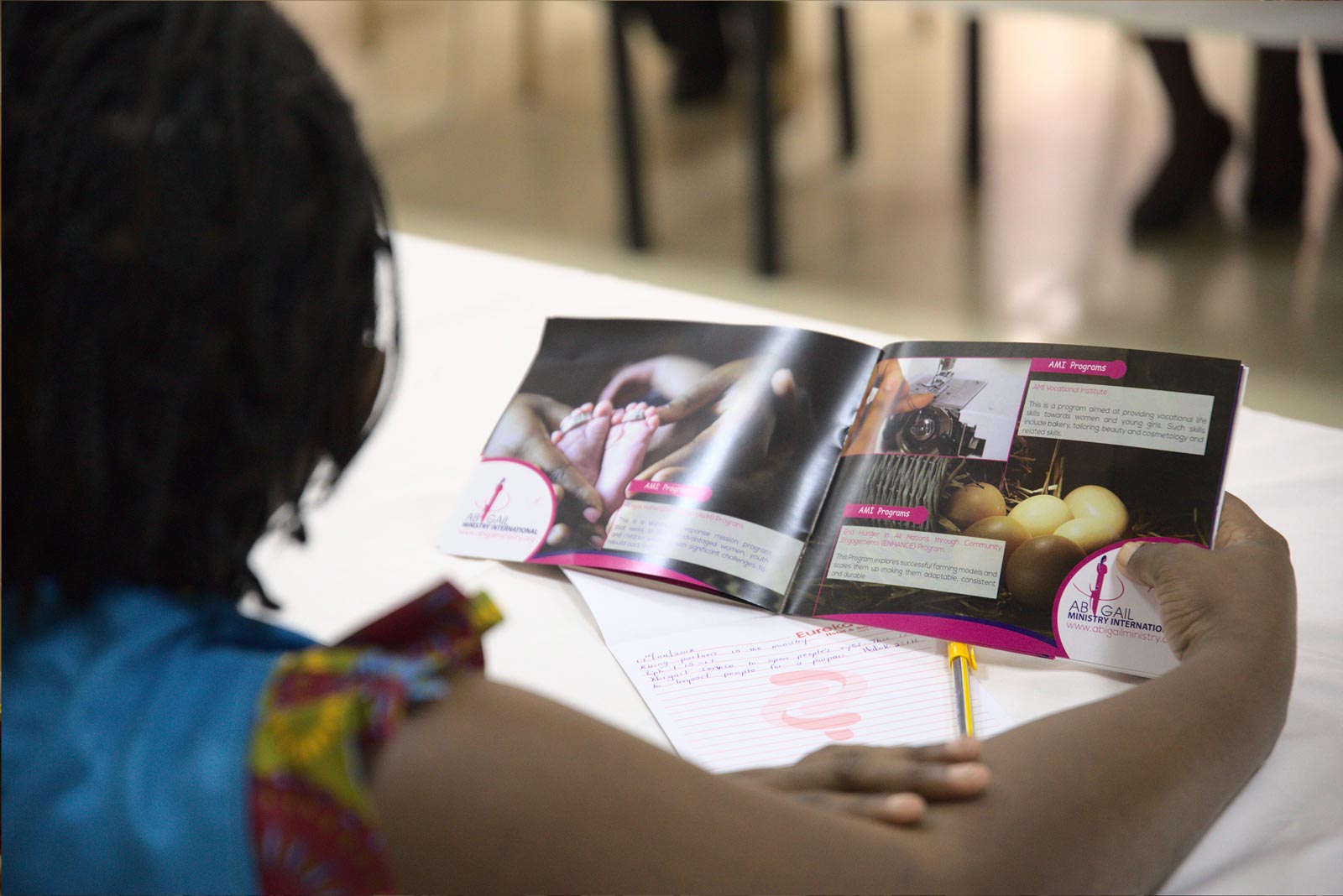 In pursuance of Abigail's character, AMI seeks to advance the well-being of all humanity through living in a balanced way by following our Lord Jesus Christ. Through working with the poor, AMI promotes human transformation, pursues justice, and bears witness to the good news of the Kingdom of God.
This is achieved through advancing inclusive economies that increase opportunities for more broadly shared prosperity by enabling women and children to be resilient.
What We Do
AMI addresses the spiritual, physical, and emotional needs of women working in conjunction with partners including governments, communities, churches, and other NGOs to provide corresponding and effective interventions.
Some of our activities include; Abigail prayer meetings and conferences, evangelism, women leadership capacity development, Adult literacy programs, youth development programs, food security programs, vocational training, and health enhancement programs.
1